Squirrel Removal Oshawa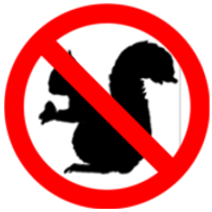 Our technicians remove squirrels from attics, soffits and roofs. Our animal control technicians are experienced in dealing with even the most complicated squirrel removal situations. Call us now: 905-581-3789
Affordable squirrel control options. Experienced wildlife removal specialists that may cope every issue humanely and efficiently. You definitely need to act quickly if you think you have squirrels residing in your home then.
Assessment
Trapping
Removal
Sealing Entry Points
Guarantee Service
Many different methods are utilized by our technicians to trap squirrels. We use humanist live capture methods to get rid of the creatures.
Our technicians focus on trapping and removing squirrels humanely. We don't damage the animals and go the extra mile to assure the job is performed entirely. Every circumstance is different from another, the wildlife management technician offer suggestions and definitely will proceed only to your approval.
After we capture any mature animals and eliminate any squirrel babies humanely then our specialists carry on sealing and finding all open holes and potential entrance points leading to the building. When needed we use steel screens.
We will remove squirrel babies from attics, clean and repair any damage and guarantee that no squirrels or other animals will enter your space again.
Contact us today if you have a squirrel problem and have one our experience technicians help deal with the situation. Call: 905-581-3789